Horse lovers unite: Steed launches new crypto project
-The Steed cryptocurrency was created via an innovative blockchain concept.
-The goal of the Steed team is to help people embrace the emergence of digital financial markets and switch to digital, crypto-based payment solutions powered by blockchain technology.
-The Steed platform uses NFTs to represent horses, and has also built a decentralized marketplace where anyone can buy and sell horse NFTs.
-The Steed Metaverse is a virtual world where users can purchase equestrian commodities, nurture and breed digital horses, and even lease out digital horse farms and stud stables.
-The Steed token will be the official digital money for all horse communities and owners.
-The long-term goal of the Steed platform is to establish horse stations in various locations worldwide and conduct real-life horse-racing events.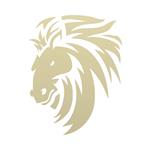 Related
SoFi's digital asset activities pose significant risks to both individual investors and safety and soundness. - If SoFi's digital asset...